Nursery School
Wyborne Primary and
Welcome to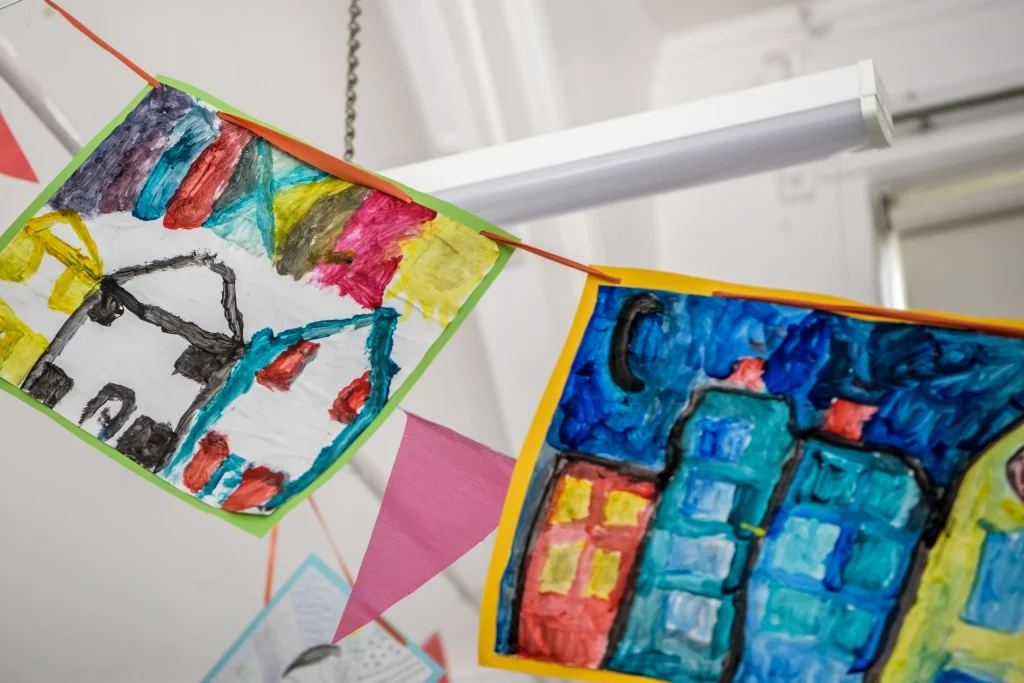 WELCOME TO WYBORNE
Welcome to Wyborne Primary and Nursery School – Kind, hardworking and welcomes all.
We are extremely proud of our school, which offers a caring and safe environment. At Wyborne, children are happy to explore a broad, balanced and bespoke curriculum, which aims to develop confidence, self-esteem and cultural capital.
We celebrate diversity and value inclusion.
We have high expectations and pupils at Wyborne are encouraged to achieve their full potential, and know that by working hard anything is achievable! We identify pupils' skills and talents and champion ambition.
We hope that this website helps you to find out more about life and work at Wyborne Primary and Nursery School. It also contains important dates and information, so please check regularly for details.
If you require further information or would like to visit please do not hesitate to contact the school office. The staff and I look forward to working in partnership with you to achieve the very best outcomes for your children.
James Searjeant
Head Teacher
"Wyborne is welcoming and kind. They really do welcome all children from all communities, abilities, races, languages and do their best to make them all feel welcome. All children are treated with kindness and respect and feel safe, loved and cared for at school. I am incredibly grateful that we as a family can be a part of this fantastic school community." Parent/Carer
"We are very fond of the school, the ethos and atmosphere is lovely and friendly and welcoming, and I believe supportive, recognising the varied types of families that make up the school community and trying to be as inclusive as possible". Parent/Carer
"It's a listening and open school. They accept everyone, wherever you're from, they are welcoming." Parent/Carer 
"The school is really inclusive." Year 6 Pupil 
"The school has great teachers. I like the teachers." Year 5 Pupil 
Take a look at our magical Museum of Everything.
"The museum is amazing! There is art and history and geography and so much to learn about.  We can go in there to look at all the stuff and its quiet so you can concentrate" Year 4 Pupil. 
"I'm now in my 5th year of being part of the Wyborne community and am so proud and grateful to be a parent at such a kind and welcoming school. Wyborne always strives to provide an excellent education for our children, and they always do their best to educate in a fun and memorable way. The Museum of Everything is an incredible facility which ensures that inquisitive minds are developed in a very creative way."  Parent/Carer  
"I like the museum because there are lots of artefacts from history." Year 5 Pupil 
About Wyborne
Wyborne Primary and Nursery School recognises the potential for every individual to achieve excellence. Our vision for the future is to be a stimulating, safe and respectful learning environment, where all members of our community work in partnership to achieve the best for every child. We want our children to leave us as happy, confident, individual learners, who have acquired positive attitudes and values, enabling them to contribute to the world in which they live.
We Aim To:
Provide the very best environment to promote the mental health and emotional well-being of all stake holders.
Enhance opportunities for the physical well-being of all stake holders.
Our Wyborne Curriculum will grow, develop and respond.
Recognise, nurture and build capacity at all levels through continued professional development.
PREPARING STUDENTS FOR THE FUTURE
Our Strategic Vision
FIRST CHOICE PRIMARY SCHOOL
Our School Curriculum
Art, Design Technology (DT), Science and Humanities
Physical, Mental and Emotional Health
Readiness for the future (including Technology and Computing)
Cultural Capital (Social, Moral, Spiritual and Cultural)
Reading Skills, Mathematical Understanding, Opportunities to apply writing skills (including Spelling, Punctuation & Grammar – SPAG)